We help you find your golden nugget.
Gold Nugget Ventures
From founding to financing, we pave the way for startups to success – internationally!
We bring international expertise and a deep understanding of the startup landscape. Our track record makes us trustworthy advisors who have walked in your shoes:
Proven Serial Entrepreneurs
Successful Funding in several, International Rounds
Successful Pitches in UK | Western-, Central- & Eastern-Europe | Silicon Valley
Graduated Accelerators in Austria & Silicon Valley
Startup Conferences: Slush | EU Startup Summit | Wolves Summit | DLD Conference | Startup Summit Kitzbühel
Experienced in the following verticals
Artificial Intelligence (AI)        Digital Health        E-Commerce        Health Tech        Life Sciences        Pet Tech        Software as a Service (SaaS)        Technology, Media and Telecommunications        Wearables        App-Development
Is my idea worth going further?
Funding Strategies
The Art of Bootstrapping: Funding your Startup internally
Angel Investors: How to find them and how to win them
Financial Planning for the Early-Stage Startup
Mastering the Art of Negotiation with Investors
Accelerator or Incubator?
Am I ready for VCs?
Crafting a compelling Pitch Deck
How to build a winning Pitch Deck
Visual Storytelling: Making your Deck stand out
The perfect Elevator Pitch
Magical 30-Second: The Art of Elevator Pitches
Pitch Training: Body Language, Tone, and Beyond
Refining Your Pitch: Feedback and Iteration
Positioning, Competition and Branding
Finding the right Business Model – not as easy as you thought!
How to build a memorable Startup Brand
Positioning your Startup in a competitive Marketplace
Marketing: The Power of Storytelling
Minimum Viable Product (MVP) – how much is enough to start?

The Art of Pricing

Measuring and Achieving Product-Market Fit
Knowing When and How to Pivot

Beta Testing: Effective User Trials
We have a hand-picked network of trustworthy partners for all tasks:
Tax Consultants

Lawyers

Notaries

UI/UX Designers

Software Agencies

Social Media Marketing Specialists

Funding Advisors

Advertising Agencies

M&A Advisors

Internationalization Experts (e.g. USA)

and much more!
Tailored to your Startup's needs
Select your desired topic from our service range – or bring up what worries you the most!
Affordable pricing
We know how tight money is at a startup! We see ourselves as your partners, therefore we offer different coaching packages – starting from €99,-!
Flexible packaging
As Startup founders, we know that every week can be different and therefore needs to vary. You can choose individual topics that currently interest you and also change them on the run.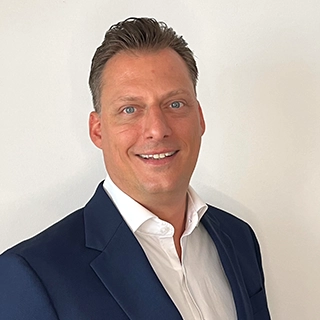 Christoph Härtel
Serial Entrepreneur
Co-Founder & CEO – Gold Nugget Ventures
Co-Founder & CEO – PetAid GmbH
Finance & Product Development Specialist
Employer experience from small companies to corporates like RedBull and P&G
Jennifer Gradwohl-Härtel
Passionate Female Founder
Co-Founder & Startup Mentor – Gold Nugget Ventures
Co-Founder & CSO – PetAid GmbH
Keynote Speaker & Pitch Trainer
Former Head of Business Development for Online Media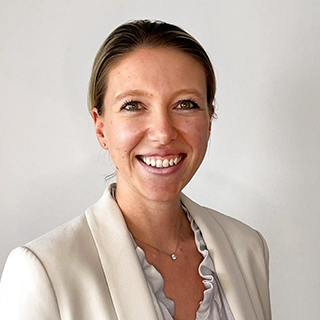 "I had the opportunity to work with Jennifer and Christoph. They came with the right mindset and deeply understood and honed in on specific unmet needs of their target group. They were customer-centric in their approach and while they have a clear big-picture vision,they demonstrated business agility by iterating and pivoting on their concept. They took a 360 view of not only the opportunity but also had an operator-centric mindset to understand the nuances of going to market and making changes as needed to build a product that can potentially scale.
Dutta Satadip
Chief Customer Officer, Active Campaign.
Former Google and Pinterest
Advisor at Berkeley Skydeck

"I'm the CEO of Founders Space. I worked with both Jennifer and Christoph as a part of the Advantage Austria startup program in SanFrancisco. I can tell you that they are fantastic. Both of them are smart, dedicated, and creative. I believe they have what it takes to succeed."
Steven Hoffman
Chairman & CEO of FoundersSpace

"I had the opportunity to work with Jennifer and Christoph several times in the last few months. I noticed their very strong determination and involvement in their project and I am confident they are on a journey to success. On a more personal note, they have both very good communication skills and very likable personalities."
Jeff Cabili
Stanford Continuing Studies Instructor
Former Director of Business Development Stanford Graduate School of Business

"PetAid was chosen in a highly competitive selection process as one of 10 Austrian Startups to be part of the Go USA – Silicon Valley Startup Landing Zone program. Christoph and Jennifer have impressed both our mentors and coaches and continously made great leaps in growth in a very short period of time throughout the program. We are proud to have been part of PetAid's path and believe they have immense potential for success."
Daniel Zawarczynski
Director at Open Austria | San Francisco
Ready to boost your idea?
Get your first free consultation!
Are you ready to take your startup to a new level?
Send us our pitch deck and get feedback for free!
Or send us your inquiry to get a quote!